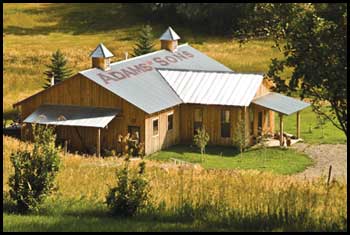 Adams & Sons builds hardwood display fixtures that have been designed specifically for the special needs of the fly fishing retailer. Our unique designs are the result of concentrated effort to effectively display products ranging from flies to rods to waders. We combine classic woodworking skills and design innovation to create functional displays with lasting value.
We are a small family business located in Bozeman, Montana. Both fly fishing and woodworking have been life long passions. Our displays are all handmade from the finest hardwoods.
Our designs result from understanding the industry, fly fisherman, fly fishing products and especially the specialty retailer. Effective merchandising is key to success and we offer display solutions.
Adams & Sons Fixture Co.
Phone : (406) 587-5804
Email : info@flyshopfixtures.com
Web : flyshopfixtures.com
Address : 649 W. Rocky Creek Rd, Bozeman, MT 59715,USA