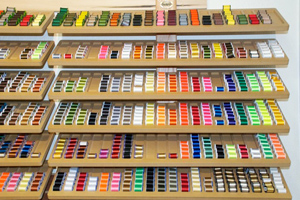 Wall-Mount 6-Tray Thread Display $395
Display includes 6 thread trays each holding 20 skus for a total capacity of 120 skus.
Footprint 36″x36″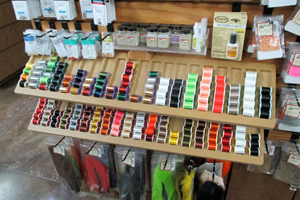 Slatwall Thread Tray $85
Tray holds 20 skus and fits standard slatwall.
Footprint 36″x8″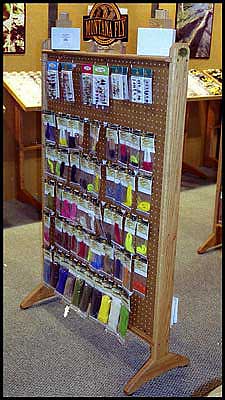 Free-Standing Pegboard or Slatwall Display $300
Two-side 3'x4' display will hold either pegboard or slatwall. Does not include pegboard or slatwall
Height 54″ Footprint 16″x36″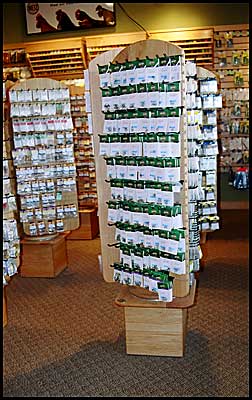 3-Panel Microslat Spinner $525
Spinner has four 16″x48″ panels with 1.5″ vertical spacing of slats. Display includes 100 display hooks. This efficient space saving display is great for leaders, tippet, accessories and fly tying.
Height 60″ Footprint 18″x18″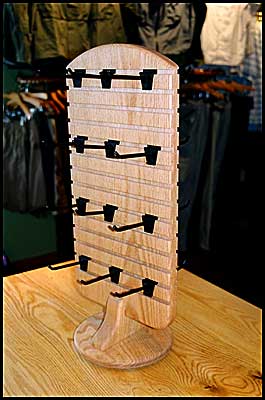 2-Side Countertop Spinner $175
Countertop display has two 12″x14″ panels with 1.5″ vertical spacing of slats. Includes 30 display hooks.
Height 28″ Footprint 12″x12″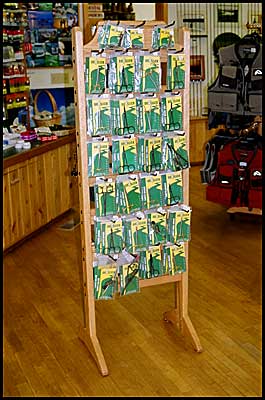 Tool Display $295
Two-side display includes casters and holds pegged product. Great display for forceps,scissors, nippers and tying tools. Includes 60 display hooks.
Height 66″ Footprint 16″x24″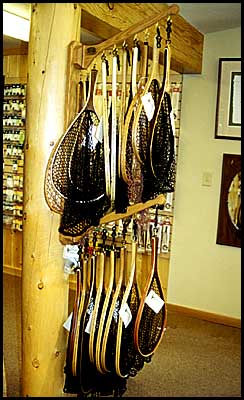 2-Arm Wall-Mount Net Display $225
Wall-mount display has 2 arms each holding 8 nets for a total of 16 nets. Creates great impact when nets are displayed together and display requires minimal space.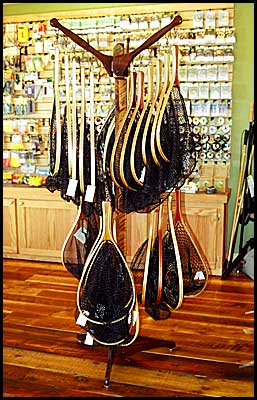 6-Arm Net Display $450
Free-standing two tier display includes 6 arms and holds 36 nets.
Height 66″ Footprint 28″x28″